Transform
Your Body and Mind
in 30 Days!
Ebook Package 1: $27.84 USD
This includes the 4 ebooks listed below and free support on fasting.ws. See info below.
Premium Support Level 2, Cost: $145.00 USD
This includes the 4 ebooks listed below and premium support on fasting.ws. With premium support you get a minimum of one hour personalized support by Tom Coghill through responses on the premium support site, email and phone calls. Premium support treatments have priority. I give my commitment to do what it takes to assist you reaching your health and weight loss goals. Premium support service has a 60 expiration from the date of purchase. Enough time to prepare, fast and break the fast correctly.
Premium Support Level 3, Cost: $290.00 USD
This includes the 4 ebooks listed below and premium support on fasting.ws. With premium support you get a minimum of 2 hours personalized support by Tom Coghill through responses on the premium support site, email and phone calls. A skilled medical doctor and a a nutritionist supervise your treatment. Includes research into your condition and what natural treatments may benefit you. Service period 60 days.
Fasting Retreat
Tom's Fasting Retreat in the Philippines costs $250 per week.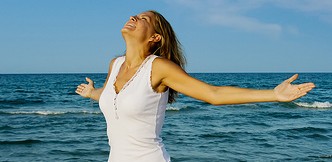 Of all healing therapies, juice fasting is by far the most powerful holistic treatment that has proven successful with countless diseases. The potential for cellular regeneration can renew vitality and health to the point of transforming your life.
Tom Coghill
Fasting Heals Disease
Arrhythmia, Diabetes, Hypertension, Increase Cholesterol Level and Arthritis
I would like to take this opportunity to thank God, Dr. Clare, Tom, the STH staff, and my wife and family for their prayers, encouragement, support and care on my JUICE FAST.
Name: Moreno Lindawan Tuguinay
Age: 67 years old
Weight Loss: 11 lbs.
Diseases Healed: Arrhythmia, Diabetes, Arthritis, Hypertension and Increase Cholesterol Level.
Treatment Supervisors: Tom Coghill, Dr. Clare Lalwet and Dr. Penny Domogo
Treatment Location: St. Theodore's Hospital of Tarsus, Sagada, Philippines
These E-books are an investment in your health that you will never regret.
This Program is Hospital Proven

Looking at Moreno Tuguinay now, I am amazed. The transformation from a sickly man to a beaming, positively hopeful one, free of all those health problems which have plagued him through the years is simply remarkable – and all achieved without taking any drugs, just juice fasting for a month. For a physician trained in conventional medicine, this is an eye opener.
Dr. Clare Lalwet
Chief of Hospital, St. Theodore's Hospital of Tarsus
You have nothing to lose except excess fat and poor health.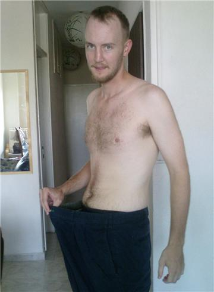 Total Weight Loss: 87 Lbs.
I Lost 50 lbs. during the 50 day fast.
I lost 87 lbs. overall in 3 months!
I feel better, have more energy, and am back to the fitness level that I was in high school.
Release the power of healing in your body!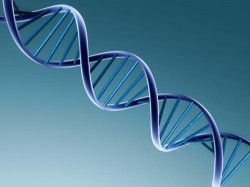 Therapeutic Fasting Heals!
Fasting is an altered state of metabolism where the body refines the conservation of resources. Juice fasting is a state of controlled catabolism, breaking down sick, diseased and dying tissues to create a foundation for healthy anabolism and recovery from disease.
Enjoy your life to the fullest through Fasting.

Robert Lost 100 Lbs.
I received the grace, strength and resolve to launch a 40-day water fast. I now dedicate myself to helping others in improving their health through this amazing, life-giving discipline.
Robert D. Johnson
Your fast will break through food addiction.

Kim Lost 21 lbs.and Healed Caffeine Addiction and High Blood Pressure.
A highlight after the fast was a trip to a doctor. Upon examining my blood pressure, the doctor took a second look and said," I don't know what you are doing, but whatever it is, keep it up." I am happy and I appreciate Tom's reassurance and insight. I have no trouble endorsing Tom's book, his knowledge, and commitment.
Kim Lee
Regain faith, hope and a positive thought life
that will become the base for discipline and healthy living.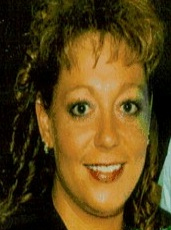 Jess Lost 27lbs and Healed Sinus Allergies, Migraines, Fatigue, Depression, Anxiety, Back Pain, Food Addiction
I decided to do a fast because I was so sick and tired of feeling sick and tired all the time. Ten days into my fast I had extreme energy…Like a wave that just came over me! I can't even explain how great that felt. I haven't had migraines since since my fast. This has been an amazing life changing experience for me.
Jess
When your cells are clean of toxins,
you will rediscover a healthier and happier you!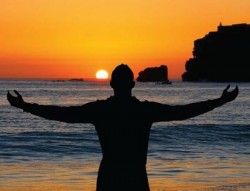 Gray Hodge Lost 26.5 lbs. and Healed Arthritis, Continual Colds, Bowel Problems, Poor Health.
I began to experience a lot of pain when walking; it was arthritis in my knees. This was combined with continual colds, bowel problems. By the end of the fast I was feeling a new man and had lost 26.5 lbs. My knees and health problems were healed.
Gray Hodge
Increase your lifespan, through cellular health.
Paul Reid Healed Chronic Fatigue, Colds, Chest Infections and Lymphoma.
I had been suffering from chronic fatigue for a number of years. I also suffered from colds and chest infections, which lingered on for months, sometimes requiring up to five courses of antibiotics to regain health. I had a rare type of non-Hodgkin's lymphoma, (small-cell follicular), for which there was no medical cure. Eighteen months after the diagnosis of the lymphoma, I decided to visit my cancer specialist to report my amazing good health. A physical examination showed that the spleen was quite normal and not swollen. I thank God for fasting.
Paul Reid
Fasting cures complex diseases because your cells are renewed!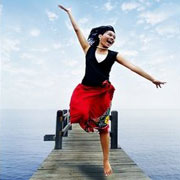 Grace Lang lost 21 lbs. and Healed Stomach Reflex Disease and a Skin Problem.
The fast was not for my physical appearance, but to pray for the burdens of those I loved.
My doctor had told me I had a stomach reflex disease and would have to take pills for the rest of my life, but after the fast I no longer had that disease, I was completely healed.
Grace Lang
This is not some sales hype.
This is the real thing.
A doorway to transformation and freedom!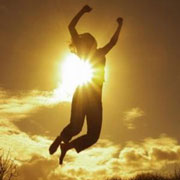 Caralee B. Reduction Healed Skin Problems and Sinus Problem
"You can't put a patch on an old garment." It came so strongly into my mind "You have to start over." It hit me like a light in my head. My body has been programmed through fasting. I want pure things.
Caralee B. Reduction
When fasting renews your body, it will also revitalize the mind!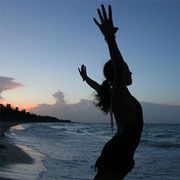 Debbie Ried Healed Water Retention and Lost 30 lbs.
I had run out of hope of ever feeling better again. I have lost over 30 lbs. to date, and have a new look as well as a new outlook on life. Not only did the fasting help me with my physical self, but my spiritual self will never be the same. The headaches and the swelling due to water retention disappeared.
Debbie Ried
Rebuild your self-confidence and self-esteem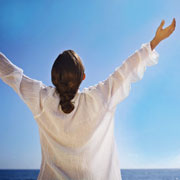 Carl Wineberg Lost 140 lbs and Healed Water retention, Damaged Nerves, Liver and Kidney Damage, Self-esteem.
My liver was swollen to the size of a football. I was a 270-lb., burned out drug addict… After 40 days of juice fasting, there was a metamorphosis from a sickly, unstable human into someone vibrant with health and well being. The swelling on my right side from my liver had disappeared completely. I'm off drugs permanently.
Carl Wineberg
If all these people were helped through fasting, why not you!
Elizabeth Davidson Healed a Raspy Throat, Drug Addiction, Cancer of the Cervix Remission
The fast was ended with a light vegetarian diet. Later I learned she had had cancer of the cervix and tests showed it had gone into remission. Again, fasting had proven its miraculous abilities to cure.
Elizabeth Davidson
With faith and perseverance healing is made possible!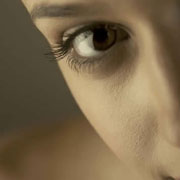 Elaine Harrison Lost 40 lbs. and Healed Stiffness in the Spine.
Specialists had told me that " full flexibility could not be restored to the spine," but after five days of fasting I could bend from my waist. Since I broke that fast, I have lived a hygienic-vegetarian diet for the last five years.
Elaine Harrison
Enjoy a life of being more productive each day!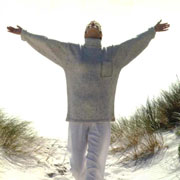 Brian Chason Lost 28 lbs. and Increased Enegy and Stamina
During the process I learned a few things, some of which I put into practice.
Some of the changes that have taken place include clearer sinuses from a reduction in milk; a weight loss of 28 pounds, with eight inches lost from my waist. I really enjoy looking at myself in the mirror now!
Brian Chason
Fasting increases the bodies resistance to cancer and all disease!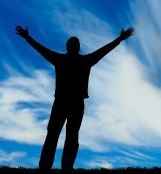 Paul Erwin Lost 12lbs. and Increased Energy
My increased vitality was brought home to me one morning after a nearly sleepless night as an on-call chaplain in our local hospital. Normally, I would have been exhausted, but instead I had an energetic and fulfilling day.
Paul Erwin
Fasting increases quality of life!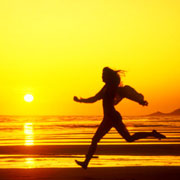 Claudine Lost 21 lbs. and Healed arm, Spiritual Renewal
The result of the fast was amazing… my arm was healed miraculously. What a joy to feel no more pain.
Claudine
Your fast can awaken dreams …
and the motivation to achieve them!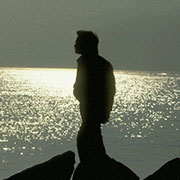 Steph White Lost 25 lbs. and Healed Swelling in Face, Ankles and Feet
When I started this fast I was taking about 20 pills a day, 4 different prescriptions. Now, after completing a 20 day fast, I am on no prescription medications. I have lost 25 pounds. And I have no swelling in my face, ankles or feet as before.
Steph White
Start your journey for a healthier you TODAY!
Fasting E-Book

By: Tom Coghill

The only e-book you will ever need on fasting for detoxification, healing, weight loss and colon cleansing. Every detail is covered. You will explore the mysterious properties of fasting as a catalyst for spiritual renewal and life transformation.

How to prepare for a fast.
Options for cleansing the colon.
How to safely end a fast.
Delicious fresh juice recipes.
Encouraging fasting testimonies.

$28.95 value
Included in The Ultimate E-book Special

Eating In Freedom E-Book

By: Tom Coghill

The only e-book you will ever need on weight loss and food addiction.

Learn how to fight cravings.
Lose weight through self-encouragement.
Overcoming obsessive thinking.
Simple steps to rebuilding self-discipline.
Form resolute unshakable decisions.
Biblical based teaching to break the guilt cycle.

$24.75 value
Included in The Ultimate E-book Special

The Perfect Diet E-Book

By: Tom Coghill

Learn what is making you sick from a cellular level and what foods to eat for healing, and weight loss. In depth study on the dangers of hydrogenated oils and trans-fatty acids, additives, milk, white sugar and hi-tech foods. Learn a lifetime diet to stop premature aging and release radiant health.

Learn what food to eat and what foods to avoid.
Learn the causes of most allergies.
Learn about mucus forming foods.
Learn of the dangers of processed oils.

$22.65 value
Included in The Ultimate E-book Special

Extreme Health Recipes E-Book

By: Tom Coghill and Ron Lagerquist.

A complete guide to natural,delicious recipes. All you need to make the change to healthy eating, with entertaining cartoons.

Learn how to pick a ripe fruit or grow sprouts.
Delicious butter replacers.
Healthy vegetable soups.
How to make natural sweeteners.
Learn To make omega 3 and 6 salad dressings.
Super tasty avocado dips.
Dozens of rare raw food recipes.
Includes an herb and spice guide.

$25.35 value
Included in The Ultimate E-book Special

Buy Today and Save $73.75
Buy Today and Receive these
BONUS E-BOOKS
The Negative Calorie Food List Report

Need to lose weight quickly for an upcoming important event?
Pick the diet that's right for you! Choose from ….

The Cabbage Soup DietM
The Grapefruit Diet

Eat foods from the entire list of negative calorie foods OR Go on a 2-day juice fast diet with our 3 copycat versions of the Hollywood Miracle Diet Juice.

I Hate Counting Calories

101 great drinks recipes for health and weight loss!

Substitute a meal a day with a healthy thick and frothy shake for quick and easy weight loss.
Replace some of your family's unhealthy snacks with homemade fruit juices and thick fruity shakes.
Freeze the shakes and smoothies for quick snacks on busy days.
Increase the vitamins, minerals, vital nutrients and enzymes that your body needs daily.
Go on a 1 to 5 day modified detox diet (in which you include plenty of fresh whole fruit, a little olive oil, yogurt and/or high-quality protein powder).

The Hygiene System

In this 577 page classic nutritional book, Dr. Shelton reveals

How to eat and enjoy your food
Your body's needs for protein, carbohydrates, vitamins and minerals
Organic foods
The nutrition in fruits, vegetables and nuts
The eliminating diet
Correct food combining
Nutrition for mothers
Enzymes and digestion
There are just too many topics to list here!

When To Be Your Own Doctor

By Dr. Isabelle A. Moser with Steve Solomon
"In the matter of disease and healing, people have been treated as serfs. The doctor is a dictator who knows it all, and people are stupid driven cattle …"
How valuable is your health?

Instant Download
Secure Payment System
Ninety Day Money Back Guarantee
Only $27.84

90-DAY, NO RISK, UNCONDITIONAL
100% MONEY BACK GUARANTEE
Your satisfaction is 100% guaranteed. Scrutinize the course closely. Examine it. Test it for up to 8 weeks. Use the program to the max.
If you're not thrilled with your results, simply email us and we'll send you a prompt and courteous, no hassles, no questions asked, 100% refund.
NOTE: Fasting E-book Special is downloadable e-books. No physical products will be shipped. After you order, you will get INSTANT ACCESS to download the e-book and all the bonus reports onto your computer. The e-book format is adobe acrobat PDF, which can be viewed on Mac or PC. We usually can respond to download problems in a few hours. If you do not received your ebook in less than 2 minutes, please contact us on the form below.