April 23, 2008 | 1,713 views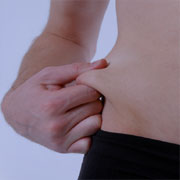 How much weight will I lose?
The main benefit offered by a fast, to those who wish to lose weight, is the speed of the weight loss. To see a person drop 30-to-40 pounds in a 30-day juice fast is to see a person totally transform his life. Self-esteem is given a boost and for the first time in their life, discipline becomes a lifestyle. The fast becomes a catalyst for a total life overhaul by weight loss. People start dressing better, showing more confidence, becoming more organized, more dedicated in relationships and more at peace.Initially, weight loss can be as high as three-to-four pounds per day, but as the fast continues, the average loss will be one pound-per-day. If you are juice fasting and not losing weight, the juice is supplying all the calories you need. You may have to cut down on the juices or alternate between water fasting and juice fasting if weight lose is part of your goal. The slower your metabolism is, the slower the weight loss.
Try to stay focused on the healthy things you are doing to improve your life rather than being consumed with the number of pounds lost each day. Water retention can vary your weight five pounds so watching the scale can be frustrating. The best motivation to fast is for physical and spiritual health. Be patient; the fasting process is slow. Be thankful the toxins are leaving your body. Do not have unrealistic expectations. Give your body the time it needs to do the work of cleansing.
If you have wrestled with weight gain and feel frustrated, Fasting to Freedom is tool for you to achieve permanent weight loss. You will never regret buying this book. Most people read it over and over again to support them with their fast. If you buy Eating in Freedom you will be able to increase your discipline through some simple techniques that work. God's Banquet Table and God's Perfect Diet will help you develop a life-long diet that will support your weight loss.
Subscribe To Site: New Posts and Comment Emailed daily. (Small Icons are Social Bookmarks)
Popularity: 31% [?]
Tags:
10 lbs
,
diet
,
Fasting & Weight Loss
,
quickest weight loss
,
resistance to weight loss
,
trying to lose weight
,
weight 20 lbs
,
Weight Loss
,
weight loss 30 lbs
,
weight loss expections
,
weight loss frustration
,
weight loss lbs daily
,
weight loss problems
,
weight loss rate
,
weightloss support
Related Posts
Comments
One Response to "Weight Loss Per Day, Week, Month."
on 12 Feb 2008 at 4:39 pm 1. Total Irrigation said …

Nasal Irrigation: Using a Neti Pot: For the Common Cold and Congestion…

Nasal Irrigation is becoming recognized once again as an effective way to eliminate sinus congestion, battle the common cold and relieve allergies….
Subscribe
Recent Comments: