Fasting Progress Report- Bobby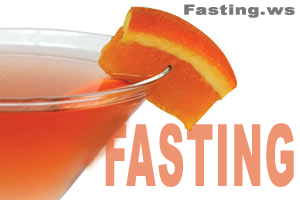 Reasons for Fasting: Spiritual upliftment; Better health; Back pain and joint pains from excessive sport (knees); weight loss will be nice. Weigh 87kg and would like to be under 80kg. Sorry I don't understand pounds.
Intended Length of Fast: 21 days
First Name: Bobby
Site User Name: Rob664
City, State and Country: Lagos, Nigeria, West Africa
Sex: Male
Age: 37
Weight: 87kg
Height: 1.68m
Proposed Fasting Method: Juice for 5 days. then 2 days water. And on and on.
Past Fasting Experience: 48hrs dry fast a number of times
Present Diet: Orange juice from 7pm till midnight. Fizzy Vit C at 7am. Mint Green Tea between 3pm and 6pm
Relevant Medical History: Nerves are weak on the left side.
Present Medical Problems: knees are letting me down, injured my back from a terrible fall at soccer.
State of Mind: Pretty good. Did about 12 days of the muslim style of fasting during which my weight never shifted (lol) and decided to upgrade to a proper fast yesterday 24th of Aug. I am pretty high spirited.
Limitations: have to work. run my own business so its difficult to switch off properly. not entering the spiritual zone i want. Also have my wife to pay attention. what to do. i love her.