Natural Face Scrub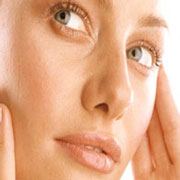 You can look ten years younger in 20 days by using natural face scrubs.
It is easy to have smooth skin without paying a fortune to buy expensive skin creams. Using natural coffee or sugar scrubs can make you years younger. One day I watched a show about a elderly lady having a chemical peel. It was almost as bad a surgery and the acid burned the skin and took off the top layer. Her face was red and blotchy for weeks. But the result was amazing. So I thought mmmmm, if looking young is all about removing the top layer of skin, then a scrub would do it.
Coffee Face Scrub
First I tried a coffee scrub, using leftovers from the coffee pot. It works amazing and even better during fasting leaving the skin with a coffee aroma and a slight tan. The only problem is that it is messy. That lead to my natural scrub experiment 2, the sugar scrub.
Sugar Face Scrub
I stared with raw brown sugar becuase of the mineral content and it also worked excellent. Now I use white sugar as it is not messy and disappears in the shower.
How to Use a Natural Face Scrub
You have to rub hard especially where the wrinkles are. Close your eyes and scrub the eyelids to get rid of the saggy eyebrow look. Also under the chin to tighten this area. Daily is best. It should hurt a little. You have to get the feel of how much and how long to scrub. If you do this in combination with a juice fast the results are amazing.
Natural Face Toners and Conditioners
Blend the egg white and honey well and then apply on the face. This makes your skin smooth and helps to reduce wrinkles.

Blend turmeric powder with milk and apply on the face. It removes the tan and helps to reduce the facial hair. Scrub it off with a good face scrub and then wash with cold water. You can also keep it overnight.

Use the juicer to make apple cucumber juice and apply a small amount to the face. Then add carrots to make a juice to drink.
Natural Face Mask
Mix oatmeal and tomato juice and apply on the face. Keep it on for 20 minutes and then wash it off with cold water. It helps to remove the tan and lightens the skin.
Comments
Leave a Reply
You must be logged in to post a comment.