Chenice Progress Report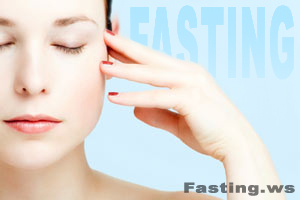 Reasons for Fasting:
Both Spiritual and Physical reasons (I've fasted a few times in my life and this year I've been both Spiritually and Physically out of sync) I continue to procrastinate which is not like me, I want more focus and discipline in my life as well as energy, I need clarity!
Intended Length of Fast: 40 days
First Name: Chenice
Site User Name: chenices
City, State and Country: Atlanta, Ga, USA
Sex: F
Weight: 259 lbs
Height: 5'11"
Proposed Fasting Method: Half Juices and half Lemonade cleanse.
Past Fasting Experience: 40 days, any types of liquids and on another occasion 40 days (half Juices and half Lemonade cleanse)
Present Diet: DON'T HAVE ONE, just eat everything
Relevant Medical History: N/A
Present Medical Problems: Don't have any, but I'm borderline obese
State of Mind: Fine just cluttered, because I'm tired of not being disciplined
Limitations: NONE!