Fasting Progress Report -El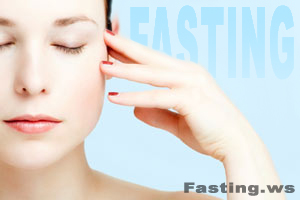 Reasons for Fasting: I want to lose a lot of weight and fasting has so many benefits. I think it would make me so proud of myself when I finally complete a fast.
Intended Length of Fast: 20 days of water fasting. Before it I intend to eat raw fruit for six days.
First Name: El
Site User Name:e_s
City, State and Country:Estonia
Sex:Female
Age: Almost 19
Weight: I think I will be able to say it out loud after losing all the weight.
Height:5ft 10in
Proposed Fasting Method:
Past Fasting Experience:Have done water fasting before but couldn't do more than 5 days at once.
Present Diet:Just trying to eat less carbs.
Relevant Medical History:
Present Medical Problems:Headaches.
State of Mind:Really hopeful. I want it to work this time so bad!
Limitations:None.