Fasting Weight Loss Rates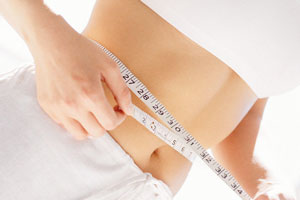 Fasting Weight Loss Rates
The main benefit offered by a fast, to those who wish to lose weight is the speed of the weight loss. To see a person drop 30-to-40 pounds in a 30-day juice fast is to see a person totally transform his life. Self-esteem is given a boost and for the first time in their life, discipline becomes a lifestyle. The fast becomes a catalyst for a total life overhaul. People lose more that weight they can lose 100 lbs of emotional baggage and distorted toxic thinking.  People start dressing better, showing more confidence, becoming more organized, more dedicated in relationships and more at peace. Old passions and dreams are rekindled.  Completing a 30 day juice fast can awaken a new life and a new you.
Dry Fasting Weight Loss Rates
Fasting weight loss rates are highest with dry fasting. Using an enema then dry fasting for 2 days can drop, 8 lbs. from the colon, 5 lbs. in water and 2 lbs. in body fat. The detoxification is powerful and you can feel health surging through your body as soon as you go back to juicing but the weight loss is really only 2 lbs.
Fasting Weight Loss Rates Using an Enema
The rate of weight loss is always more when using an enema. Anything in the colon such as the pulp from juice will be used for calories. When the colon is empty there is also a reduction in bulk that flattens the stomach. This weight loss from have an empty colon is not permanent.
Fasting Weight Loss Rates Vary According to Metabolism
The slower your metabolism is, the slower the weight loss. I have seen a person lose over 100 lbs. on a 44 day juice fast and another person lose as little as 4 lbs on a 10 day water fast, and they were walking 5 miles a day without any fatigue.
Weight Loss Rates Reduce as the Fast Continues
Initially, weight loss can be as high as three-to-four pounds per day, but as the fast continues, the average loss can be one pound or even as low as 1/2 lb per-day. If you are juice fasting and not losing weight, the juice is supplying all the calories you need. You may have to cut down on the juices or alternate between water fasting and juice fasting to increase weight loss.
Body Fat vs. Nutritional Fat
A gram of fat contains 9 calories. At 454 grams in a pound, and 9 x 454 = 4086 calories per pound   Body body fat, or adipose tissue, contains not only fat, but also other substances including protein, connective tissue, and water.
Looking at it another way, 3,500 / 454 = 7.7 calories. Thus a gram of body fat contains only 7.7 calories versus the 9 calories found in pure fat. It's easy to see that there should be a difference when you consider that body fat contains water, which has no calories.
Because of the differences in the two types of fat, it is appropriate to use the 3500 calories per pound figure when discussing fat "burned" by activity, and the 9 calories per gram figure when discussing the nutritional content of food.
| Unit of Weight | Approximate Calories | Approximate Kilojoules |
| --- | --- | --- |
| Pound | 3,500 | 14,644 |
| Kilogram | 7,716 | 32,284 |
A pound of body fat equates to approximately 3500 calories. So if you have a calorie deficit of 500 calories (meaning that you burn 500 calories more than you eat each day) you would lose approximately one pound per week:
500 x 7 = 3,500
It's easy to see that a calorie deficit of 1000 calories would mean that you'd lose approximately two pounds per week. And that's a good number to remember, because two pounds a week is commonly accepted as the maximum rate of weight loss that is healthy during dieting but juice fasting can safely exceed that rate of weightloss.
Permanent Weight Loss
I encourage everyone to develop life long healthy disciplines such as exercise, periodic juice and water fasting, and a diet high in raw fruits and veggies. With a discipline thought life this possible and the weight loss is permanent. Anything less than that is a band aid. You will do better if you focus on the destination rather than the scale.
When you are new to fasting there is a tremendous excitement and enthusiasm that boosts disciple but it will not last forever.
When that enthusiasm ends, you will naturally regress to your regular patterns of living and if they are unhealthy you lose all the benefits gained by fasting.
Try to stay focused on the healthy things you are doing to improve your life rather than being consumed with the number of pounds lost each day. Water retention can vary your weight five pounds so watching the scale can be frustrating. The best motivation to fast is for physical and spiritual health. Be patient; the fasting process is slow. Be thankful the toxins are leaving your body. Do not have unrealistic expectations. Give your body the time it needs to do the work of cleansing.
Weight Loss Support Books
If you have wrestled with weight gain and feel frustrated, Fasting to Freedom is tool for you to achieve permanent weight loss. You will never regret buying this book. Most people read it over and over again to support them with their fast. If you buy Eating in Freedom you will be able to increase your discipline through some simple techniques that work. Extreme Health Recipes and The Perfect Diet will help you develop a life-long diet that will support your weight loss.
By Tom Coghill of Fasting.ws Articles  may be copied or reproduced as long as the back links to fasting.ws are intact and the author's name is included.